>By The Common Man
Just landed back in America's Frozen Heartland after a little less than a week in the desert of Scottsdale (soon to be rename Klawtonia). Lots of stuff burning in TCM's bloggy brain, but he owes the St. Louis Cardinals answers to these questions three.
The Cards remain a team driven by a few, exceptionally strong, personalities and focused around a small number of, incredibly important questions. The future of the franchise seems to hang in the balance of the answers to these questions far more than other teams. As always, you can read previous 3 Questions entries here.
Question 1: Will Albert Pujols sign a contract extension?
Albert Pujols, who is already (at just 30 years old) one of the three best first basemen of all time, is going to make just $16 million in 2011 and is one of the biggest values in baseball. That won't be the case next season, as Pujols is currently on track to become a free agent. To keep their superstar, the Cardinals are going to have to pony up with some big money. As in A-Rod money. And that's probably just a starting point (in a world where Jason Werth can get $126 million over 7 years). Though Pujols has had nagging injuries to his shoulder and heel (though he's averaged 156 games per season), he has posted an OPS below 1.000 just twice in his 10 seasons, in 2007 and 2002, and has never had an OPS+ below 150. He has a Rookie of the Year trophy, six Silver Sluggers, two gold gloves, three MVP awards, and (perhaps most amazingly) has never finished out of the top 10 in MVP voting. And, again, he's only 30. He is, in short, a dynamo.
Retaining their franchise player is the Cardinals number one priority for the next year. Albert has set a deadline to get a deal done at the start of Spring Training. Chances are that it happens. For one thing, the Cards are already huddling with Pujols' agent. (can you picture Pujols going elsewhere? TCM can't), and if not GM John Mozeliak is sure to be seeking employment elsewhere before long. If you had to pick one player to be worth an eight or nine year deal at this point, isn't Pujols that guy? However, the length and cost of Pujols' new deal will have ramifications across the St. Louis organization as they try to compete in coming years with less money for supporting players.
Question 2: Can Tony LaRussa and Cody Rasmus co-exist and does Tony LaRussa have a problem with young players?
These are related questions, so TCM will fold them together.
At the tail end of his tenure in Minnesota, long time manager Tom Kelly was hurting his team as much as his experience helped it. Perhaps even moreso. Handed veteran rosters to start his managerial career, Kelly never really seemed to warm up to young players, and found innumerable ways to tear down rookies. He hated Todd Walker's defense. He wanted Marty Cordova to stop pulling the ball. He exiled David Ortiz, Torii Hunter, and Doug Mientkiewicz to the minors for more almost a full season each. Meanwhile, he made sure that mediocrities like Ron Coomer, Denny Hocking, and Pat Meares had plenty of playing time. In the end, Kelly seemed to realize that his own predispositions were holding back the Twins and he stepped aside in favor of Ron Gardenhire, under whom the Twins have flourished.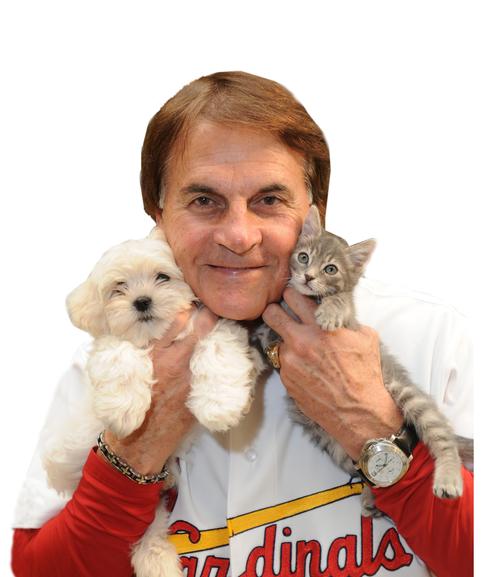 Is something similar happening in St. Louis? It's hard to say. LaRussa placed a lot of trust in 23 year old Jaime Garcia in 2010, and showed a ridiculous amount of faith in 25 year old rookie Jon Jay despite a choppy minor league track record. But TLR's relationship with 23 year old phenom Cody Rasmus seems to be poisonous. Last year, LaRussa may or may not have been benching Rasmus. LaRussa definitely seemed to have problems with his young centerfielder seeking advice from his father on his hitting. And Rasmus definitely felt so persecuted by his manager that he requested a trade. Whether or not Rasmus' feelings were justified is certainly debatable. He's earning a reputation as uncoachable and a bad teammate (and his dad isn't helping matters), such that even Prince Albert wanted him shipped out of town last year.
The Cardinals need cheap young talent like Rasmus to build around big stars like Pujols (especially as his price tag soars), Holliday, Carpenter, and Wainwright. Perhaps no other team in baseball boasts a big four that big. But four players won't win a World Championship if that's all a team can afford to pay.
Question 3: How will the big switch from defense to offense go over?
The Cardinals have made a big show this offseason of deemphasizing defense on their team, despite what their GM thinks. Slick-fielding SS Brendan Ryan is gone, making way for the adequate, but unspectacular, Ryan Theriot. And Lance Berkman, who TCM previously assumed had been set in concrete around the first base area, is allegedly going to "patrol" leftfield (presumably like the US "patrols" the Canadian border, by staying in booths along major roadways).
This is particularly odd, given the probable payroll restrictions the team is likely to have moving forward. Offense, after all, is still expensive to acquire in free agency (how else does Lance Berkman get $8 million guaranteed?) and in arbitration. Meanwhile, defense is still relatively inexpensive. If the team continues down this road, look for victories to get more and more expensive, and thus harder and harder to come by for the Redbirds, especially if they continue to compromise infield defense in front of a very groundball heavy pitching staff.