by Jason Wojciechowski
A few quick notes before I get to the actual game. First, a bad: I missed everything that happened from 9:00 pm to 9:20 pm Pacific. What that covers is Elvis Andrus's tenth inning single through the beginning of Lance Berkman's at-bat in the bottom of the tenth. What the play-by-play indicates is that I did not see Josh Hamilton with a big homer to put Texas in a position, again, to take the trophy, nor did I see Darren Oliver allow singles to Daniel Descalso and Jon Jay, of all people, leading off the bottom of the tenth, nor did I see Kyle Lohse laying down a pinch-sacrifice, nor did I see Ryan Theriot hit an RBI groundout, nor did I see Albert Pujols being intentionally walked. If any of those plays involved some sort of major good or bad that is omitted below, now you know why. (Hamilton's homer seems like a very likely Good that I cannot in good faith write about. Sorry, Josh.)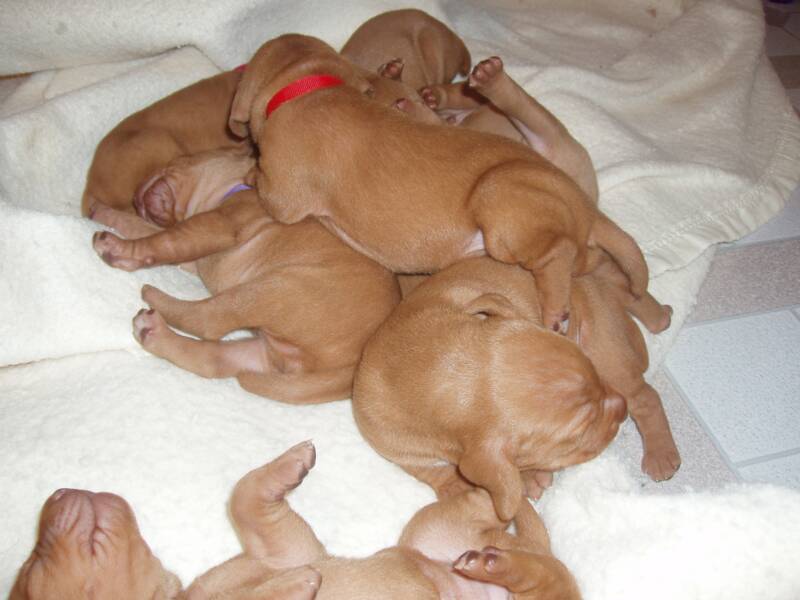 Dogpile!
Second, another bad: I have no idea when I'm going to get to watch Game Seven. I'm committed to a housewarming party tomorrow night, and then I have to be in bed early so I can run a 5K (a benefit for Homeboy Enterprises) on Saturday morning. I will do a Three Good, Three Bad about the game, but it'll be quite late, and I'm not sure whether I'll read the score or try to keep myself pure for the delayed watching on Saturday afternoon.
Third, a good: GAME SEVEN!
Favorites
First. David Freese hits a walk-off homer to keep his team's season alive. The ball looked good off the bat, the outfielders read it as a homer, and the dogpile commenced. For some reason, Freese's teammates felt it would be appropriate to tear his jersey completely from his body in the course of celebrating. I'm not sure what that was about, but hey, you get your kicks where you can. Then again, maybe it was justified because …
Second. … Freese was the hero in the bottom of the ninth as well, hitting a triple just beyond the reach of Nelson Cruz in right, driving in two to tie the game. This game will be in bold typeface in the history books. Not only did Freese tie things up in the ninth and win the game in the eleventh, but the Cardinals were down to their last strike when Freese hit his triple. The Rangers were one pitch from rings and Freese turned it all around. Remarkable.
Third. Allen Craig hit a majestic homer to left in the bottom of the eighth, cutting a three-run lead to two (setting up, in some sense, Freese's heroics). The main reason this is worth mentioning is because Craig wasn't even supposed to be in the game. He was only batting because …
Unfavorites
First. … Matt Holliday injured his finger diving back to third base on his TOOTBLAN in the bottom of the sixth. It's one thing to get picked off. It's another thing to get picked off of third base. It's yet another thing to get picked off of third base by the catcher. It's yet another thing entirely to get picked off of third base by Mike Napoli. It's the ultimate other thing to get picked off of third base by Mike Napoli with the bases loaded and one out in the bottom of the sixth inning of a tied elimination World Series game in which Alexi Ogando has just walked in a run.
What's worse is that the reason Holliday was both out and hurt is because Adrian Beltre stuck his leg right into the base path to block Holliday's easiest path back. I don't know what the rules, the written ones, say about this. I don't particularly care what they say. I know that umpires, whether on their own or pursuant to writing, do not consider this to be interference. I, to use a word I shouldn't on a family blog, think this is bologna. Beltre did not, to my eyes, put his foot in the baseline because that's where the ball was arriving. He put his foot there in order to impede Holliday. I simply do not understand why, on plays at the plate, on plays at other bases, on beanball wars, on takeout slides, the players insist on creating a contact sport out of thin air, and why the Powers That Be are fine with this. (Easy answer: the fans like it. Well, pardoning my French again, the fans can eat it. Us civilized people want to watch baseball. Those of you who like your sports with a side of irreversible brain damage can go back to the NFL and leave baseball to me.)
(This doesn't really deserve its own Bad, so I'll just tack it on as a note here: Matt Holliday's takeout slide in the bottom of the fourth that upended Elvis Andrus should be outlawed. He not only went in high and late and did not, I think, actually touch second base, but he pushed his arm up into Andrus's body as he completed the play, toppling the Ranger shortstop in a way that seemed highly unnecessary. Call Holliday's finger injury karma, then.)
Second. Errors and misplays and out and out sloppiness. I don't know which to pick as the worst. David Freese flat-out dropping a popup in the top of the fifth was awful because major leaguers simply do not drop popups that they call and camp under (i.e. exclude miscommunication plays like the Holliday/Furcal ugliness in the top of the fourth). On the other hand, Fernando Salas's terrible throw into center field on Colby Lewis's bunt, also in the top of the fourth, was not just a physical error but a mental one as well. On the replay, it was clear that the play was going to be far too close at second to risk the throw that Salas made, and him airmailing the ball into center shows exactly what the risk is.
If Major League Baseball had any interest at all in seeing fumbling, bumbling defense in the World Series, they would not have conspired to cause the A's to lose in the fifth game of the Division Series three years running in the early 00's.
Third. Pitchers hitting. There's a ton of blame to go around for what transpired in Colby Lewis's at-bats. To recap: Lewis bunted into a 564 (third and first) double play in the second, very nearly bunted into a 364 (second and first) double play in the fourth (the ball went foul just before Albert Pujols could pounce on it), and struck out on three pitches with the bases loaded and two out in the fifth.
First, Lewis should be a better bunter and also at least semi-plausibly not be bunting when he's bunting. The corner infielders, as Tim McCarver pointed out, could practically shake Lewis's hand as he laid his bunts down. They had no fear at all that he might swing away or be able to place his bunt past them as they aggressively charged in. They were right.
Second, Ron Washington simply cannot let Lewis bat in the fifth inning, up by just one, of a game that could win you a trophy, when the bases are loaded. Crooked-number situations just don't happen often enough to squander them for the sake of Lewis throwing another inning and a half.
Third, just use the DH already. Granted, this just gives the Ron Washingtons of the world a free pass, but that's hardly a good reason not to create a better product by allowing players to do the things they're most capable of doing.
---
See you all again on Saturday.