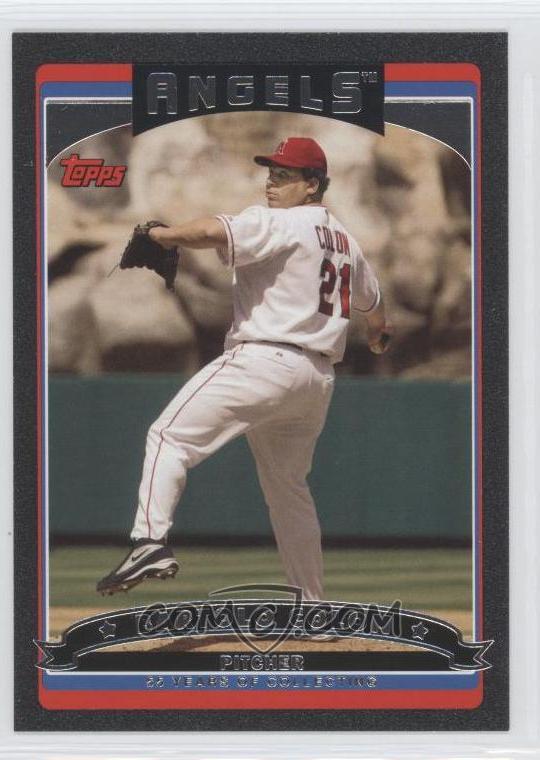 "The penalties aren't strong enough," is what they say. Players are still using banned substances, so they're not deterred by the fifty-game suspension. Suspend them for a year for the first offense. Suspend them for life! Deport 'em! Et cetera.
By "they," of course, I mean your typical pro sportswriter desperate for an attention-grabbing angle, the ones who are all high-and-mighty about drug use in baseball now to make up for the fact that they completely, willfully ignored it back when it (arguably) actually mattered. The guys on those oddly elevated horses over there. The lamestream media. The ones who, generally speaking, I disagree with on just about everything.
I disagree with them on this, too, almost entirely. Craig Calcaterra makes good sense, as always, when he points out that the fact that players are getting caught is a sign that the system is working, not that it's broken. And it's not like that many players are getting caught. Maybe the system is broken in ways we couldn't possibly be aware of, but the system isn't broken because it's catching violators, exactly as intended.
But then, Colon seems to pose a special problem to me. 50 games is a pretty huge deterrent to most players. You've got to figure you've got ten seasons if you're lucky, and getting caught costs you a third of one of those, plus all the stygma and scorn. Assuming they're testing as often and as thoroughly as they like to act like they are, fifty games is plenty.
Unless the risk isn't a loss of 50 games, but a gain of however many games you get to play until you get caught. From 2006-09, Bartolo Colon averaged just 12 games pitched and about 64 innings per season, and put up a 5.18 ERA. He was out of baseball for all of the 2010 season, at age 37. So what did Bartolo have to lose? He wasn't going to the Hall of Fame, didn't have much of a reputation to protect. His entire legacy was two All-Star selections and a Cy Young Award he stole from Johan Santana. If you've still got the fire and access to something you think will get you back on the field, what's stopping you? Getting caught doesn't mean you lose fifty games, it just means the game is over. You're playing with house money.
I still don't think baseball should toughen the penalty (I also don't really think PEDs suddenly made Colon a good pitcher again, but this is not the time). Colon is beyond the reach of baseball's long arm; suspend him for a year if you want to, or for life, or for all the lives and worlds to come, and it's all the same. He's the one type of person — the person that's on the outside of the game looking in anyway — for whom the 50 games doesn't work, and it turns out that tougher penalties won't work on him, either. You could get him to sign a contract that comes with a real-world penalty if he fails (he pays back his last three years' salary, or something), but the players' association would never go for that.
So what's the solution? I don't have one. Stop carrying about PEDs, probably. They're a part of sports now, and they're not likely to go away. They're much more likely to become a regulated, sanctioned part of the game eventually. Until then, just accept that a part of the system working is that a few guys are going to be caught, and ride this nonsense out.
Pitcher of the Night: Alex Cobb, 9 IP, 4 H, 2 BB, 8 K, 0 R
Cobb has been a reverse Hellickson, coming into last night with a 4.74 ERA and a 3.54 FIP (compare to Hellickson's 3.28 and 4.79). This was his second career complete game and first shutout, and the first CG was of the eight-inning loss variety (he allowed eight earned runs). Easily the best game of Cobb's young career.
Hitter of the Night: Dustin Pedroia, 4-6, 2B, HR, 3 R, 5 RBI
Huge game for Pedroia, raising his wRC+ to 106, which would still be easily a career worst. The Red Sox nonetheless lost to the Angels, 14-13.
Astrosy play of the Night: Brian Bogusevic and Ben Francisco
There was a weird absence of really phenomenal defensive plays last night. Such an absence, in fact, that this video made MLB.com's list of top defensive plays, on account of the two outfielders didn't totally crash into each other and it wasn't an inside-the-park HR. For the Astros, that's something.
Ephemera:
Tigers: Justin Verlander, 9 IP, 4 H, 2 BB, 12 K, 1 HR, 2 R
I know I've said this before, but Verlander has been at least as good this year as last, and won't win any awards. His one mistake yesterday was turned into Edwin Encarnacion's 33rd home run, a two-run shot in the fourth. Verlander left after nine with the game tied 2-2; the Tigers won in the 11th with a walk-off Alex Avila single.
Rockies: Entire bullpen, 6 IP, 4 H, 3 BB, 5 K, 0 R
This is the way Jim Tracy's bats**t insane system was supposed to work. Tyler Chatwood threw three decent innings (3 H, 3 BB, 3 K, 0 R), but took 65 pitches to do it. Adam Ottavino, Rex Brothers, Will Harris and Matt Belisle came in to handle the rest, holding off the Mets in a 1-0 win.
Cardinals: David Freese, 3-4, HR, BB, R, 4 RBI
He's finally managed something like a full season (knock on wood), and Freese has been extremely solid: the homer was his 17th, and he's hitting .298/.367/.477. None of that performance was really needed yesterday — the Cards beat the Astros 13-5, Allen Craig and Matt Holiday combining for 7 RBI — but still. He's a local kid and a World Series hero — how often do those guys actually end up being good players besides?
Phillies: John Mayberry, 2-3, 1 RBI
He didn't make his appearance until the 8th inning, as a pinch hitter for Laynce Nix, but it was Mayberry's dribbler through the infield in the 11th that gave the Phillies a 4-3 win over the Reds (and there wasn't anything else worth noting from this one).
Angels: Mike Trout, 3-6, 2 R, 2 RBI, BB, SO, 2 SB
Nobody fills up all the little columns in a box score quite like Trout, do they? I'd say more about him, but I don't think I'm allowed.
Rangers: Adrian Beltre, 3-5, 2B, HR, 2 R, RBI
Beltre hit his fourth homer in two days to help lead the Rangers over the Twins, 10-6.
Giants: Barry Zito, 8 IP, 5 H, 3 BB, 5 K, 2 R
Zito's strikeout rate has dropped to a career-low 5.14 while his walk rates remained roughly the same, leading to a pitcher who, even after last night's gem, sports a 4.88 FIP and 5.19 xFIP.