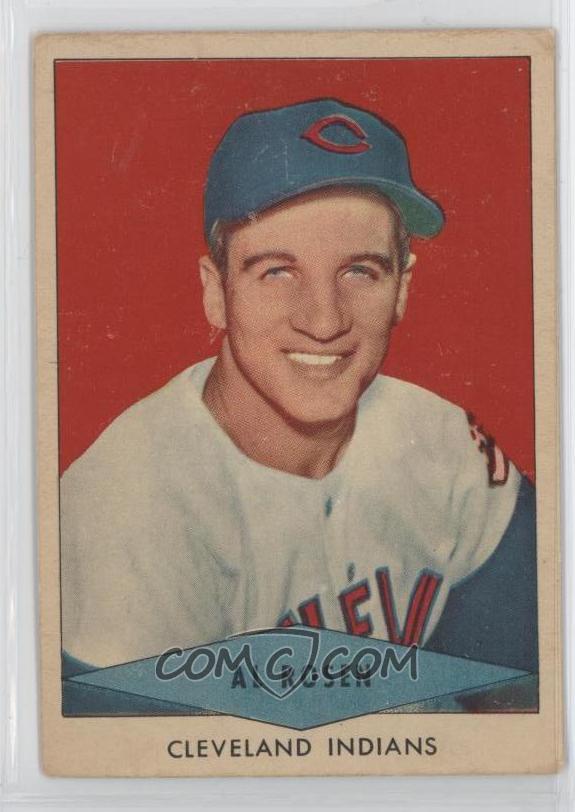 By Bill


So, today is a month-and-day combination that hasn't happened since 2008, and won't happen again for four years. I started blogging in earnest in April of 2009, and four years from today, we could all be dead. So I thought we'd better celebrate all the players born on February 29 all at once. It could be our only chance!
I've never known anyone to have been born on February 29, and I'd be curious to know what their childhoods were like. I mean, I assume you just have a birthday party on three of every four February 28ths or March 1sts, but it has to be a bit different, right?
I digress. Counting down from least-good to best, here's a look at the six Leap Day-born players who compiled at least 1.0 career rWAR (apologies to Ed Appleton, Al Autry, Jerry Fry, Ralph Miller, and Roy Parker):

6. Bill Long, RP, born 1960 (2.2 WAR)
Bill Long had a couple reasonably effective years as a swing man with the White Sox, then some mediocre ones as a reliever on both the South and North Sides. He actually led the league in fewest walks per nine innings in 1987, at just 1.5, about half of what would be established as his normal rate.
Long started the 1991 season with the Expos, and in three appearances, allowed four hits and four walks while recording five outs. Long turns 52 today (or 13, by birthdays), and I'd love to be able to tell you what he's up to, but alas, there's no info available.


5. Terrence Long, OF, born 1976 (5.1 WAR)
Yep. Six players (or eleven, counting the scrubs) in all of baseball history, and two were named Long. That's the kind of meaningless randomness that makes this stuff fun.
The sabermetrically inclined were awfully hard on Terrence Long, who probably wasn't worthy of a starting job after his fairly solid first two seasons (but kept getting those jobs for four more years), and his claim to fame is hitting the ball on which, ultimately, Derek Jeter made his famous "flip" play to retire Jeremy Giambi in the playoffs. Would you have reacted differently to Long, however, if you'd known that, while he was putting up a 78 OPS+ in a starting role with the otherwise-brilliant A's in 2003, he hadn't yet reached his seventh birthday?
Long, to his credit, wasn't one of those guys who hung around in the minors trying for that one last shot in the bigs. The last year he saw big-league service (2006) was also the last year he played pro ball at all. The last info I've been able to find (from a visit he made to the Hall of Fame in 2009) is that he's living in Montgomery with his wife and four sons. With his athletic pedigree and four shots at it, it wouldn't be a huge shock to have one of those kids pop up on draft reports sometime in the next several years.


4. Steve Mingori, RP, born 1944 (6.1 WAR)
Mingori was a highly effective, if underused, relief pitcher over a career spanning exactly the decade of the 1970s, split between Cleveland and his hometown of Kansas City (about 75% of his career innings came with the latter). He was born in Kansas City on this date 68 years ago, and also died there much too young, at age 64 in 2008.
His usage pattern was generally more like the short relievers of today than the superrelievers the seventies are known for: Mingori topped out at 85 innings in a season, and averaged about 65, even cutting off his partial first and last seasons. But when he was on the mound, he tended to be very successful, especially upon his homecoming. Mingori was traded to the Royals (for Mike Jackson — no, not that one, or even that one) in 1973, and put up a nice 3.04 ERA/136 ERA+ the rest of the way with them. Then, over the next five seasons with the Royals, Mingori put up a 2.78 ERA/143 ERA+ in 336 innings, before falling apart in his final season at age 35. Mingori was successful without striking out a lot of guys, and with a good but not great walk rate; he just kept the ball in the park.
3. Dickey Pearce, SS, born 1836 (8.3 WAR)
Pearce was one of organized baseball's first stars, and at least Wikipedia gives him credit for essentially inventing the bunt.
You have to laugh, a bit, at any attempt to apply modern metrics to players whose numbers were compiled before the National League was a thing. Pearce put up an OPS+ of 80 and played just 291 career games (he led the National Association in 1871 with 33 games played), yet managed 8.3 WAR because Total Zone thinks he was a phenomenal defensive shortstop, with 10 runs saved in each of 1874 and 1875 (in a total of 116 games). Now, do you feel like you know any more about Pearce now than you did a few seconds ago? You probably shouldn't.
More interesting: the year recognized as the first for organized professional baseball, 1871 in the National Association, was Pearce's age-35 season. As this excellent SABR bio begins: "One could pull up Dickey Pearce's statistics at the reference sites and be completely unimpressed. His numbers in the National Association and the National League are unremarkable. This is only part of the story; he was 35 years old when the National Association started and 40 when the National League began. Pearce's reputation and contributions were made long before. He was one of the most famous and respected of all the early ballplayers."


2. Pepper Martin, OF/3B, born 1904 (21.3 WAR)
I used to always get Martin confused with Rabbit Maranville — both have odd nicknames (Martin's given first name was, apparently, Johnny) and last names that start with "Ma." Maranville was the light-hitting, slick-fielding shortstop who wound up in the Hall of Fame, though, while Martin was a third baseman and then outfielder who didn't get quite that far, but did make four All-Star teams and pick up a fifth-place MVP finish.
Martin was one of the old-style third basemen who didn't hit for any power to speak of. He did come up with 41 doubles in 1935 and 30+ three other times, but he topped out at eleven homers in an era when a lot of players were hitting a lot of homers. What Martin did was (a) hit for average (career .298, single-season high of .316) and (b) steal bases, one of the only guys in the thirties who was doing that. Martin led the National League in steals in three out of four years from 1933 to 1936, and finished second in that other year. His totals for those years: 26, 23, 20, and 23.
Martin's best year, by far, was 1933, his age-29 season. There, Martin hit .316/.387/.456 (good for a 134 OPS+ in that offense-heavy time) in a career-high 145 games, with 36 doubles, 12 triples and 8 homers, leading the league with those 26 stolen bases and with 122 runs scored. He had a phenomenal record in the World Series, helping the Cardinals win two that both went the full seven games; after Martin's .500/.538/.792 in the '31 classic, his .355/.412/.516 in 1934 must have been positively depressing. After his playing career, Martin served as a manager and coach for several different teams, almost all in the minor leagues, including minor league teams named the San Diego Padres and the Miami Marlins.


1. Al Rosen, 3B, born 1924 (33.0 WAR)
Rosen had a shockingly short career. Ignore the 35 total games he played across 1947-1949, and Rosen had essentially seven seasons, from age 26 through 32. But for five of those, he was absolutely brilliant; from 1950 to '54, Rosen hit .298/.396/.528 (150 OPS+), and racked up 30.4 WAR. Along the way, Rosen led his league in homers, RBI and total bases twice each, runs once, slugging percentage and OPS once, HBP once and sacrifice flies at least once (they didn't track those until late in Rosen's career).
Rosen justifiably won the MVP in 1953, hitting .336/.422/.613 with a league-leading 43 HR and 145 RBI, missing the triple crown by the single point of batting average by which he finished behind Mickey Vernon, and racked up 9.7 WAR for the 92-win, second-place Cleveland team. Rosen was clearly the best player on the following year's team, too — the one that won 111 games — then managed just three singles and a walk in 13 plate appearances in the Series, as the Giants won it in four games.
Rosen's another one who has an excellent SABR bio that can tell you a lot more about him than I can. For one thing: he was asthmatic. He also had a fascinating post-playing-days career, after walking away from the game at just 32; he worked in the investment business, at a casino, and very up-and-down turns as an executive with the Yankees, Astros and Giants in the seventies and eighties. Rosen is a member of the Cleveland Hall of Fame and the Jewish Sports Hall of Fame.
Rosen is still alive and (presumably) well; he turns 88 years of age today. Or, as he'd note, 22. From the SABR bio: "Rosen, born on February 29, jokes that he doesn't get to celebrate his birthday that often. On his 80th birthday he said, 'By all rights, I'm only going to be 20. Heck, I'm not even legal yet.'"