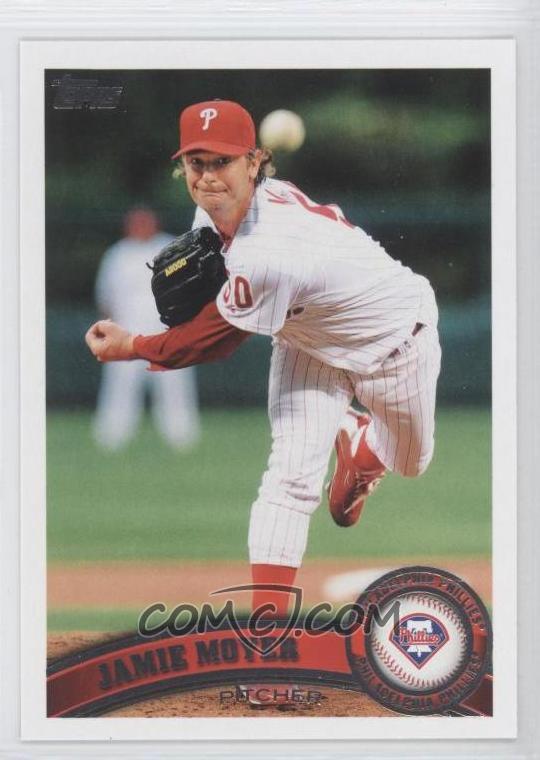 By Bill


I just wrote about Moyer right around a month ago. But he's taking the field now, stirrups and all, and, well, I can't help it. I'm excited about it. I still don't expect him to make an appearance in the big leagues this year, but just the fact that he might is so freaking cool.
So, quickly. If he does make the majors this year, here are some records he can set:
– First pitcher age 49 or older ever to earn a win. The only two 49 year olds ever to pitch in the major leagues were Hoyt Wilhelm and Jack Quinn; both pitched exclusively in relief, totaling 41 innings, and each had one loss and one save, but no wins. The only pitcher older than 49 was Satchel Paige, who made his one novelty start for the Kansas City Athletics at age 58 (at least) in 1965, but lasted only three innings.

– Most starts ever by a pitcher 49 or older. As noted above, only Paige has made a start at Moyer's age or older, and it was just the one. If Moyer makes two starts this season, he's the new record-holder there. Only one pitcher has made a start at age 48 — Phil Niekro made 26 of them in 1987 — and Niekro (32) and Moyer (19) are already the only two pitchers to start more than one game at even 47 years old.
– Most strikeouts by a pitcher 49 or older. Wilhelm managed nine of those.
– Most hits by a player 49 or older. Not by a pitcher, and not hits allowed — most hits, by any player, Moyer's age or older. A handful of players in addition to the pitchers discussed above have made very brief appearances at or over Moyer's age. None has ever managed more than one hit in a season, or more than one hit total, at or over 49. Charlie O'Leary went 1-for-1 at age 58, twenty-one years after he retired, and scored a run; Jim O'Rourke caught a game and went 1-for-4 with the Giants in 1903; Nick Altrock went 1-for-1 at age 52 in 1929 (one of three one-PA seasons he had in his 50s, but the only time that one PA was successful); Minnie Minoso went 1-for-8 at age 50 (and 0-for-2 at 54). And that's it. Moyer would be joining a very small group if he got just one hit, and would set an all-time record with two.
– Most HR allowed by a pitcher 49 or older. None of Wilhelm, Quinn or Paige gave up a homer after age 49. If Moyer makes even one appearance this year, that's the one record that seems like a safe bet to fall.
I don't tend to pay any attention to what actually happens in Spring Training games — they're fun as background noise at work, but who cares who does what? — but Moyer will be one to watch. If he shows any life at all when he starts actually pitching in games (and what constitutes "life" is a bit hard to pin down in Moyer's case, but, you know, if he generally gets guys out), I'm going into full-on fanboy mode. Just to warn you.