From a baseball standpoint, the Yankees picking up Ichiro for a couple back end bullpen arms is about as low-impact as you can get. But from a cultural standpoint, it's huge. It suggests a fundamental shift in the Mariners themselves. Since 2001, the Mariners have been Ichiro's team, not just in the literal sense that he played for them, but also in the sense that they were synonymous with one another.
It was a jarring sight to see Ichiro wearing the Yankee grays. Ichiro is not the first superstar to finish playing out the string in a weird looking uniform, however. Here are 10 of baseball's greatest stars, and the uniforms in which they ended their careers:
Hank Aaron – Braves (1954-1974), Brewers (1975-1976)

Babe Ruth – Red Sox (1914-1919), Yankees (1920-1934), Braves (1935)
Willie Mays – Giants (1951-1972), Mets (1972-1973)
Christy Mathewson – Giants (1900-1919), Reds (1919)
Wade Boggs – Red Sox (1982-1992), Yankees (1993-1997), Devil Rays (1998-1999)
Harmon Killebrew – Senators (1954-1960), Twins (1961-1974), Royals (1975)
Warren Spahn – Braves (1946-1964), Mets (1965), Giants (1965)
Andre Dawson – Expos (1976-1986), Cubs (1987-1992), Red Sox (1993-1994), Marlins (1995-1996)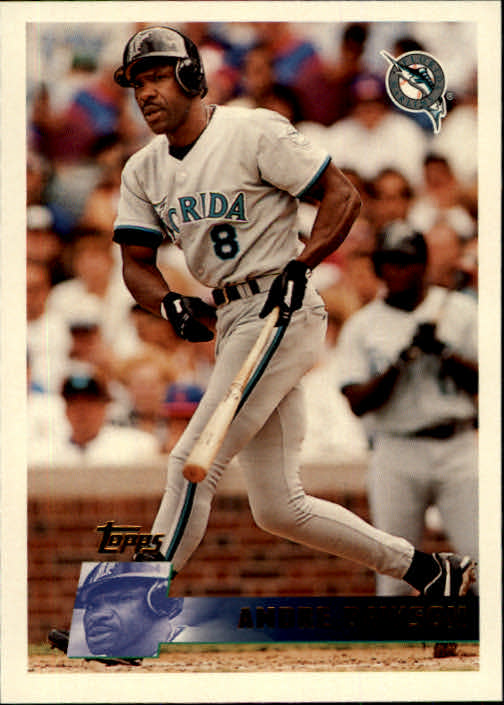 Ty Cobb – Tigers (1905-1926), A's (1927-1928)
Jimmie Foxx – A's (1925-1935), Red Sox (1936-1942), Cubs (1942, 1944), Phillies (1945)
Pitcher of the Night: Jeff Samardzija, 8 IP, 1 H, 1 BB, 5 K, 0 R
Speaking of dominant performances by schizophrenic starters, Samardzija has recoverd from his horrible June to pitch 27 innings in 4 July starts, and has given up just 5 runs with 29 strikeouts. Has anyone else noticed the striking resemblance he bears to the valet who drives off with Cameron's car in Ferris Bueller?
Hitter of the Night: Emilio Bonifacio, 2-3, HR
New rule: If Bonifacio hits a homer, he's the hitter of the night. Don't worry, it won't happen very often.
Defensive Play of the Night: Three-Way Tie!
MLB won't trust you with embedable versions of either of these two plays. It's worth it to click through. But this one is also tremendous:
Melky Cabrera
Worst Successful Play of the Night: Johnny Damon
This really was just terrible. Click through an enjoy.
Injuries of Note:
Josh Johnson, finger
Johnson was really taking it to the Barves too, when he was sidelined with blister trouble. He'd allowed just one baserunner through six innings, with nine strikeouts. It's been a disappointing year for Johnson, who would be pretty attractive if the Marins put him on the trade market so long as the blisters are a temporary thing.
Trade Bait of the Night: Francisco Liriano
When you've had as many struggles as Liriano has had, your value is incredibly tenuous and dependent on every single inning you pitch. Frankie did a lot of damage to his perceived value with this start, and the Twins may actually be smarter to keep him than to give him away at this point, unless they can get a legitimate prospect.
Ephemera:
Indians: Justin Masterson, 7.1 IP, 7 H, 1 BB, 6 K, 1 R
His schizophrenic season continues with this dominant win over the Orioles. Justin Masterson Fun Fact: Players born in Jamaica have thrown 749 career Major League innings. Masterson has 747 of them. The other two were thrown by Chili Davis.
Pirates: Erik Bedard, 7 IP, 2 H, 2 BB, 11 K, 1 R
This was Bedard's best start since May 20 of last year, but he just got outdueled here. Philosophical Question: Do you think that Bedard's life would have turned out differently if his parents had named him "Eric"?
Brewers: Francisco Rodriguez, 0.2 IP, 3 H, 3 BB, 1 K, 4 R, BS
Since taking over at closer, K-Rod has allowed 12 out of the 20 batters he's faced to reach base. John Axford has yet to allow a run.
Braves: Mike Minor, 7 IP, 6 H, 0 BB, 4 K, 2 R
Is Minor finally getting right? He's thrown 19.1 innings this July, allowed just 6 runs, and struck out 17 batters. His ERA still stands at 5.49.
Mets: Pedro Beato, 0.1 IP, 4 H, 1 BB, 4 R
We mentioned this last week, but how demoralizing would it be to wach the Nats put up a six spot in the top of the 10th and know you still have to go out there with no chance of winning in the bottom half? Pretty bad, TCM would imagine. Beato goes from having a 2.25 ERA to 10.38. Ouch.
Nationals: Jordan Zimmermann, 6 IP, 4 H, 0 BB, 6 K, 1 R
Bill called Zimmermann the most underrated player in baseball earlier this year, and he still is. His ERA is 2.31 on the year. When the Nats get to the playoffs, he's going to have a hell of a coming out party.
Phillies: Roy Halladay, 6 IP, 8 H, 1 BB, 3 K, 6 R
This one did not go as smoothly as Halladay's first start back.
Reds: Todd Frazier, 3-6, 2B, 2 R, 2 RBI
Anybody else rooting for Frazier to become a nuveau Tony Phillips?
Dodgers: Luis Cruz, 1-4, HR, 3 RBI
Who, or what, is Luis Cruz?
Rockies: Jonathan Sanchez, 4 IP, 6 H, 4 BB, 5 K, 5 R
And the Jonathan Sanchez hit parade continues unabated with his new club. Sanchez's ERA is up to 8.01, the 20th highest ever among starters with more than 50 innings.
Giants: Ryan Vogelsong, 7 IP, 4 H, 3 BB, 6 K, 1 R
In more than 300 innings since coming up with the Giants last year, the 34 year old Vogelsong is 21-11 with a 2.52 ERA and 229 Ks. Yeah, he's not a fluke. What a tremendous story. He's 4th in the MLB in ERA this year (2.25) and is one of six pitchers with an ERA under 2.40.
Yankees: Ichiro Suzuki, 1-4, SB, 2 K
The newest Yankee picks right up where he left off in Seattle, but the Yankees still win behind his countryman, Hiroki Kuroda.
Mariners: Justin Smoak, 0-3, 2 K
After the game, Smoak was demoted to Tacoma to try and figure out how to hit a baseball again.
Royals: Eric Hosmer, 2-4, 2 R, SB
There's very little interesting about the Angels game, except for Kendrys Morales' three-run single, so let's instead focus on Hosmer, who batted 8th against the lefty Wilson, and managed two hits off him. He's hitting just .225/.295/.300 in 132 PAs against lefties this year.